2018 FHC Speaker Biographies
Sandra Aguilar, Resident Services Program Manager, Catholic Charities Housing Services
Sandra has been in the Health and Wellness field since 1999. She worked in King County as a Clinical Case Manager and Mental Health Therapist. Sandra also worked as a social services and medical interpreter and translator. In her childhood and teenage years Sandra worked in agriculture with her family in California, Montana and Washington states. Sandra presented at the 2013 CASA Farmworker Conference as well. Sandra loves her work, she is grateful everyday for having the privilege to serve others.
Credentials: State Licensed Mental Health Therapist and Ethic Minority Specialist. Certified Senior Resident Services Coordinator. State certified English and Spanish Medical and Social Services Interpreter. Masters Degree in Existential Phenomenological Clinical Psychology from Seattle University.
Serves on:
City of Yakima Community Integration Committee
Eastern Washington Area Health Education Center Advisory Board
The Seasons Performance Hall Board of Directors
 Shauna Childress, Finance Project Manager, Housing Development Center
As finance project manager for HDC, Shauna Childress works with nonprofits and housing authorities to develop and preserve affordable housing and community facilities, with a focus on assessing feasibility and structuring multisource financing packages. Shauna has more than a decade of experience in affordable-housing asset management, project management and program management. Prior to joining HDC in September 2017, Shauna was asset management director at Portland nonprofit Human Solutions, where she provided financial and operational oversight of a portfolio of 17 affordable-housing and mixed-use projects. Her responsibilities included leading property financial restructures, negotiating LIHTC (low-income-housing tax credit) Year 15 exits, and coordinating tenant relocation in compliance with the Uniform Relocation Act.
Mike Gempler, Executive Director, Washington Growers League
Mike Gempler is the Executive Director of the Washington Growers League in Yakima, WA. The Growers League is a voluntary membership industry organization that provides services and advocacy to its grower members on labor and employment issues, including safety, wage and hour, labor recruitment, immigration, labor management and legal compliance. The League also owns and operates migrant farm employee housing in Washington State. Mike has led the League in these efforts since its inception in 1987.
 He has served in leadership in numerous industry-related organizations and government advisory committees including the Washington State Farmworker Housing Trust, National Council of Agricultural Employers, the Washington State Farmworker Issues Advisory Committee and the EPA Worker Protection Advisory Committee. He received a BS in agriculture from the Ohio State University and an MS in agricultural economics from the University of Wyoming and is a graduate of the Washington Agriculture and Forestry Leadership Program. 
Marley J. Hochendoner, J.D. , Executive Director, Northwest Fair Housing Alliance
Ms. Hochendoner joined Northwest Fair Housing Alliance (NWFHA), a private non-profit fair housing education and advocacy organization based in Spokane, Washington, as Executive Director in April 2005. She is licensed as an attorney in Idaho and Washington. Ms. Hochendoner served as a staff attorney at Idaho Legal Aid Services from 1998 to 2003, where her practice included assisting tenants with landlord/tenant and fair housing matters. She was an in-house staff attorney for the Nez Perce Tribe from 2003 to 2005. Since joining NWFHA, Ms. Hochendoner has conducted hundreds of trainings for landlords, property managers, realtors, tenants, and social service providers. She has overseen fair housing investigation, counseling, and advocacy services provided under U.S. Department of Housing and Urban Development Fair Housing Initiative Program grants, and WA state, city, and private contracts. She is a WA licensed real estate instructor and teaches Landlord Tenant Law biennially as an adjunct for Gonzaga University School of Law.
Nathan Poel, Architect, Office of Rural Farmworker Housing
Nathan joined the Office of Rural and Farmworker Housing in 2012 as an Enterprise Rose Architectural Fellow. During the fellowship Nathan hosted community engagement events and design competitions in Sunnyside, Prosser, Toppenish and Yakima, and managed the development of five seasonal and year-round farmworker housing developments. In 2014 Nathan co-founded Yakima Maker Space, a nonprofit hub for makers, artists, and tinkerers of all ages.
Prior to Architecture school Nathan studied community development in Tegucigalpa, Honduras and traveled from Central America to Arizona recording the stories of migrants heading to the U.S. and Canada. He is an enthusiastic advocate for including all voices in the design process and believes everyone deserves a dignified place to live.
Nathan is a Registered Architect in Washington State, LEED AP, and a Master of Architecture from the University of Oregon.
Rob Prasch,  Network for Oregon Affordable Housing (NOAH) Preservation Director  
Rob Prasch is Preservation Director Network for Oregon Affordable Housing (NOAH) in Portland, Oregon. NOAH is non-profit financial institution and CDFI providing a broad range of products including term loans, predevelopment and acquisition financing.  Rob joined NOAH's staff in May of 2008 and manages the Oregon Housing Preservation Project (OHPP), a collaboration of state and local governments, charitable foundations and housing industry leaders from the private sector.
The goal of the OHPP is to preserve thousands of Oregon's federally subsidized rental homes at risk of conversion to market units.  The OHPP features a $32 million revolving loan fund created to provide short-term financing for the acquisition of preservation projects providing the new owners the time needed to assemble permanent financing sources needed for a full recapitalization. As of March 1, 2016, the OHPP partners have preserved 198 properties including 13 manufactured housing communities.  A total of 8,747 affordable homes have been preserved including 7,237 with project based rental assistance.
Prior to joining NOAH, Rob worked for the Housing Development Center (HDC) in Portland, as a Project Manager and Housing Program Director.  HDC is a non-profit development consultant and intermediary working with northwest Community Development Corporations and public housing agencies.  While with HDC, Rob managed the development of over 600 low-income housing units.
During the 1990s, Rob served as the Preservation Coordinator in the Oregon HUD field office.  During this time the Portland HUD office preserved 65 projects under HUD's preservation programs and approved the transfer of 32 projects to non-profit owners.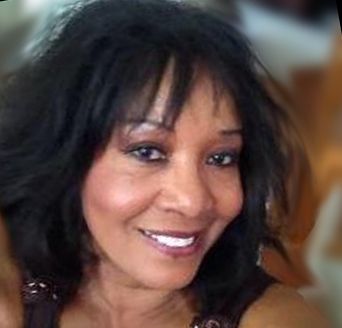 Mirna Reyes-Bible- USDA –RD Washington, DC Lead Senior Specialist,  Finance and Loan Analysis, Multi-Family Housing Preservation and Direct Loan Division
I began my career in the financial industry as a Mortgage Underwriter for BancBoston in, Providence, Rhode Island, where within a short time I was appointed Lead Mortgage Underwriter.  After leaving BancBoston, I accepted a position as lead Mortgage Adjuster with the Rhode Island Banking Commission.  In 1989 I relocated to Hawaii where I accepted the position of Credit Manager with State Federal Credit Union.I began my career with the Federal government in 1996.  I worked with the Defense Commissary Agency as a Senior Financial Auditor, with the Defense Finance Agency (DFAS) as an Accountant, and with the Department of Veterans Affairs as a Senior Mortgage Underwriter.
In 2005, I accepted a position with the United States Department of Agriculture Rural Development (USDA-RD).  I currently serve as the primary subject matter expert in the Sections 514 and 516 Farm Labor Housing programs.  In this role, I am instrumental in the development and implementation of USDA's national farm labor housing guidance and policies.
I was born and raised in Puntarenas, Costa Rica and now live in Gainesville, Virginia. I earned a B.A. in Business Administration from the University of Panama.  I also attended the "Universidad de Costa Rica de Administracion de Negocios".  After graduation I studied Tax Law, Real Estate Appraisal, and Accounting.  I am multilingual, in English, Spanish and Italian.  In my spare time I teach Immigrants English as a second language to help them in their path to citizenship.  For fun, I bike, golf, read and dance.
Margaret Salazar, Director of Oregon Housing and Community Services
On September 26, 2016, Margaret Salazar was appointed as Director of Oregon Housing and Community Services by Governor Kate Brown.
Prior to her appointment, Salazar served as the Director of the Portland Field Office of the U.S. Department of Housing and Urban Development, where she represented the agency to housing providers and government officials throughout Oregon. She convened providers, local governments, and housing authorities to share and adopt best practices for ending veteran homelessness in communities across Oregon. She also spurred the creation of the Springfield Manufactured Housing Solutions Collaborative, an Oregon Solutions project that created a toolkit for local agencies to prevent and address the closures of manufactured home parks and assist tenants facing displacement from their homes.
Salazar joined HUD in 2006 where she first financed the development of hundreds of multifamily rental housing units across California, Nevada, and Hawaii. She later served as Associate Deputy Assistant Secretary for Multifamily Housing in HUD Headquarters in Washington, D.C. where she designed and led national programs to preserve and revitalize affordable and public housing.
Salazar began her career as a foundation program officer and housing advocate working with community-based organizations in the San Francisco Bay Area and led a successful grassroots campaign for just cause eviction in Oakland, Calif. in 2002.
Salazar, who grew up in Hood River and Portland, holds a Bachelor's degree from Wesleyan University and a Masters of Public Policy from the Goldman School of Public Policy at the University of California, Berkeley.
Mark J. Wilk, Managing Attorney, Oregon Law Center Farmworker Program
Mark has been Managing Attorney of the Farmworker Program office in Woodburn since June 2002 and has represented migrant and seasonal farmworkers throughout Oregon for over 32 years. Mark serves as secretary of the board of directors Farmworker Housing Development Corporation and is a member of the board of directors of Woodburn Kiwanis. He received the American Dreamer Award in 2012 from the immigrant rights organization CAUSA of Oregon and the Rev. Dr. Martin Luther King, Jr. Award in 2002 from Willamette University,"honoring work and dedication toward the ideals of equal civil and human rights."
Mark earned a dual B.A. degree in government and sociology from Ohio University in 1978 and J.D. from the University of Oregon in 1981. He was admitted to Oregon State Bar in 1981, the U.S. District Court for the District of Oregon in 1985, U.S. Tax Court in 1999, and the Ninth Circuit Court of Appeals in 2010. For fun, Mark likes gardening, reading and exploring the outdoors. 
Keith Wooden, Real Estate and Facilities Director, Housing Works

Keith has worked in the affordable housing industry for 20 years and has a wide array of experience serving as a Developer, Project Manager, Asset Manager, and Section 8 Administrator. He began his career working in federal housing programs and has transitioned into housing finance and development. Keith has completed several new construction and rehabilitation projects in recent years totaling nearly 573 units in 13 developments with 181 more units currently in the pipeline. In August 2015, he completed the first multifamily Earth Advantage Platinum certified property in Central Oregon and hit this mark again in July 2017 with a mixed use development in Redmond. Keith has Bachelors of Science degree from Oregon State University and a Masters in Teaching degree from Pacific University.
*Speakers listed alphabetically by last name
For questions about the 2018 Farmworker Housing Conference e-mail : conference@casaoforegon.org