2018 FHC Speaker Biographies
Sandra Aguilar, Resident Services Program Manager, Catholic Charities Housing Services
Sandra has been in the Health and Wellness field since 1999. She worked in King County as a Clinical Case Manager and Mental Health Therapist. Sandra also worked as a social services and medical interpreter and translator. In her childhood and teenage years Sandra worked in agriculture with her family in California, Montana and Washington states. Sandra presented at the 2013 CASA Farmworker Conference as well. Sandra loves her work, she is grateful everyday for having the privilege to serve others.
Credentials: State Licensed Mental Health Therapist and Ethic Minority Specialist. Certified Senior Resident Services Coordinator. State certified English and Spanish Medical and Social Services Interpreter. Masters Degree in Existential Phenomenological Clinical Psychology from Seattle University.
Serves on:
City of Yakima Community Integration Committee
Eastern Washington Area Health Education Center Advisory Board
The Seasons Performance Hall Board of Directors
Aaron Allan, Architecht, Environmental Works Community Design Center,
His passion is providing thoughtful, balanced design solutions for Washington's most vulnerable people and communities. He holds degrees in architecture from NC State University and the University of Washington. At UW, Aaron had the opportunity to engage with communities through the Neighborhood Design Build Studio, at El Centro de la Raza in Seattle, and a Mexico City studio focused on social housing.
Prior to a professional career in architecture, Aaron worked in construction, where he learned how buildings get built, instilling a deep respect for the people who build them. He has worked as a designer for the past 15 years (with a hiatus of odd jobs and graduate school during the last recession). He is a licensed architect, LEED accredited professional, and graduate of the Emerge Sustainable Leadership program and Pomegranate Center community facilitation/creative collaboration training.
Joyce Allen, Deputy Administrator, Multifamily Housing Program, Rural Housing Service
Joyce Allen was named the Deputy Administrator of the USDA Rural Housing Service Multifamily Housing Programs in November 2017.  She oversees direct loan and loan guarantee programs that make more than 400,000 quality rental homes affordable to very low, low, and moderate income families in communities across rural America. The programs' construction and housing preservation initiatives help sustain local economies. 
Joyce grew up on a small family farm in Clarksburg, New Jersey, that was financed by Rural Development's predecessor, the Farmers Home Administration (FmHA).  She is a graduate of Rutgers University and began her career at USDA as an Assistant County Supervisor for the Farmer's Home Administration in a New Jersey County office.  In 1994, she accepted a "temporary assignment" to Washington DC. Over the next 24 years, she served in various capacities, including the Deputy Director for the USDA Section 538 Guaranteed Rural Rental Housing Program and Director for the Office of Multifamily Housing Development at HUD.  Most recently, Joyce served as the Deputy Administrator for the USDA Single Family Loan and Grant Programs, managing USDA's $130 billion single family housing portfolio, which includes more than 1.3 million affordable homeownership and home repair loans and grants in rural areas.  In addition to her Multi-Family Housing duties, Joyce is a member to the Rural Housing Service Policy, Planning and Management team.
Doug Alley, Pinnacle Architecture, Project Manager/Architect
With over a decade of architectural experience, primarily with multi-family housing, Doug brings a strong technical aptitude and thoughtful design approach to his projects. Doug values the impact he has on individuals through affordable housing projects. He works hard to be innovative, so even lower-budget projects result in housing people are proud to live in. One of his first affordable housing projects, Crest Butte Apartments in Bend, earned an Excellence Award for the Preservation of Affordable Housing from the Oregon Housing and Community Services. Doug has managed the renovation and construction of more than 2,000 units. Doug is a registered architect in Oregon and an Earth Advantage Project Trustee. On his off time, he's chasing around two young sons and enjoying camping with his family.
Trell Anderson, Catholic Charities, Director of Community Development and Housing
Since 2013, Trell Anderson serves as the Director of Community Development and Housing for Catholic Charities, the Executive Director of Caritas Community Housing Corporation, and Manager of Caritas Housing Initiatives. Prior to this he served as the Executive Director of the Clackamas County Housing Authority for six years; and prior to that in various program positions at the Portland Bureau of Housing and Community Development. With a mixture of housing development and asset management experience, as well as organizational management and executive leadership experience, Trell's favorite projects are youth initiatives – focusing on giving kids the opportunity to find their own paths.
Trell holds a Masters degree in Urban and Regional Planning from Portland State University and recently completed the NeighborWorks Achieving Excellence program at the Harvard Kennedy School.
Peter Baer, Pinnicale Architecture, Principal Architect/ President
Peter is the principal architect and president of Pinnacle Architecture, Inc. based in Bend. He founded Pinnacle Architecture in 1990. His corporate philosophy is a value-based company that designs places that enhance lives and communities. His 30+ year body of work includes projects that focus on social needs like affordable housing, treatment facilities, community buildings, health care and senior services. Peter holds a Bachelor of Architecture Degree from the University of Oregon, is a registered architect in nine states, a LEED accredited professional, and Energy Trust of Oregon New Building Ally. When not mentoring staff and designing community enhancing projects he enjoys spending time with his family in beautiful Central Oregon.
Roger Bairstow Director, HR & Corporate Responsibility, Broetje Orchard
Roger currently serves as an Executive on Broetje Orchard's managing Board, helping the business balance its business-as-ministry agenda. He oversee its HR and Corporate Responsibility Departments that supervise company-wide goals focused on business practices, employee outreach/services and corporate ethics. As part of his oversight he also chairs the company's affordable housing operations, Snake River Housing Inc., C.A.S.A. LLC and Mano à Mano, a Washington State non-profit.
Prior to arriving at Broetje Orchards, he was an Assistant Professor with Oregon State University Extension Service.  Roger has 8-years' experience conducting international development work in Senegal, Kenya, Guatemala and Costa Rica.  He holds a governor-appointed Board position on the Washington State Health Insurance Pool and serves on the Board for the Association of Washington Businesses.
A father of three wonderful girls, Roger lives with his wife Suzanne in Burbank, WA.
Paul Blackburn, Mayor of Hood River
Mayor Blackburn and his family have lived in Hood River family for 18 years. His wife, Dr. Kristen Dillon, is the Director of the CCO - the Coordinated Care Organization, the organization that runs Medicaid - of the Columbia Gorge. Their 2 daughters just graduated from college and high school this spring.
He has gone 7 for 7 in elections, serving on City Council, Library District, and local school committees. When not volunteering at church or local nonprofits, he can often be found enjoying the Gorge on a bike, skis or paddle board - or behind my banjo.
Heather Buch, Special Project Manager, St. Vincent dePaul Society of Lane County
Heather Buch has spent her professional career running a small business to help people access and afford housing in Lane County. Heather pursued this career path because, as the daughter of a single, working mother growing up in rural Lane County, she learned firsthand the effects of unstable housing.
After several years in retirement planning, she decided to open her own small business specializing in affordable housing with a staff of 18 and has overseen multimillion-dollar projects and assets. Heather has also spent several years working as the Special Projects Director of St. Vincent de Paul Society of Lane County, where she has helped the agency work towards community-driven goals.
Recently she has taken a lead role in the nonprofit's acquisition and rehabilitation of aging mobile home parks – a new approach and solution to the need for more affordable housing that the state and local governments are working to replicate throughout Oregon. 
Chelsea Bunch, Housing Integrator, Oregon Housing and Community Services
Chelsea Bunch, born and raised in North Portland, received both her undergraduate and graduate degree in Social Work from University of Washington and Portland State University respectively. Her most recent position with United Way of the Columbia-Willamette allowed her the opportunity to bring community partners together to find innovative solutions to complex problems in a collective, co-created way. Chelsea also spent over 9 years working for the State of Oregon in Child Welfare and after a long tenure, left to work for local Portland non-profit, Self Enhancement, Inc., as a Program Manager where she spent her time supporting/training staff as they engaged with kids and families in organizational programming. Chelsea is a Housing Integrator with OHCS and facilitates the Agriculture Workforce Housing Facilitation Team (AWHFT). The thread of all her work has always been a love and desire to engage with and empower kids/families/communities to come up with solutions that will have great impact in their lives. She believes in the value and importance of innovation, and knows that innovation is strongest when it comes from a spirit of collaboration and curiosity.
Doug Carlson, Community Planning and Development Director, HUD Portland Field Office
Doug Carlson is the Community Planning and Development (CPD) Director for the U.S. Department of Housing and Urban Development's Portland, Oregon field office, where he oversees a portfolio of housing and community development grant programs totaling $125 Million in 2018.  He has more than 30 years of experience in the fields of housing, community and economic development, with emphasis on affordable housing development and the expansion of economic opportunity in both urban and rural areas. He is particularly interested in development practices and public policies designed to eradicate poverty, build community, manage growth and foster sustainability. 
Doug received a HUD Secretary's Award in 2014 for "Outstanding Program Office Achievements."  He is a Senior Fellow with the Partnership for Public Service's Excellence in Government Program.  Doug received a master's in public administration degree from Harvard University under a Public Service Fellowship from the John F. Kennedy School of Government.
 Shauna Childress, Finance Project Manager, Housing Development Center
As finance project manager for HDC, Shauna Childress works with nonprofits and housing authorities to develop and preserve affordable housing and community facilities, with a focus on assessing feasibility and structuring multisource financing packages. Shauna has more than a decade of experience in affordable-housing asset management, project management and program management. Prior to joining HDC in September 2017, Shauna was asset management director at Portland nonprofit Human Solutions, where she provided financial and operational oversight of a portfolio of 17 affordable-housing and mixed-use projects. Her responsibilities included leading property financial restructures, negotiating LIHTC (low-income-housing tax credit) Year 15 exits, and coordinating tenant relocation in compliance with the Uniform Relocation Act.
Aileen Gagney, Asthma and Environmental Health Consultant
Aileen Gagney is an architect by trade, a former general contractor and home inspector. She is a Healthy Home Specialist, Green Advantage-Certified and a Certified Lead Renovator. Currently she an Affiliate Lecturer with University of Washington's Department of Environmental and Occupational Health Sciences and a regional trainer for the National Center for Healthy Housing. She is the Tribal Healthy Homes Network's Technical Advisor and Trainer, and travels throughout the northwest and Alaska, training tribal and other communities. She is a facilitator and trainer for the NW Ecobuilding Guild's and Master Builder's, Healthy Homes Training for Building Professionals. Previously she worked at the American Lung Association, directing the Master Home Environmentalist Program, where she developed and implemented ethnically diverse and relevant education, community outreach and other public engagement strategies, delivering culturally appropriate services to low-income and under-served communities. She has been working in housing, in various capacities, for over 40 years.
Mike Gempler, Executive Director, Washington Growers League
Mike Gempler is the Executive Director of the Washington Growers League in Yakima, WA. The Growers League is a voluntary membership industry organization that provides services and advocacy to its grower members on labor and employment issues, including safety, wage and hour, labor recruitment, immigration, labor management and legal compliance. The League also owns and operates migrant farm employee housing in Washington State. Mike has led the League in these efforts since its inception in 1987.
 He has served in leadership in numerous industry-related organizations and government advisory committees including the Washington State Farmworker Housing Trust, National Council of Agricultural Employers, the Washington State Farmworker Issues Advisory Committee and the EPA Worker Protection Advisory Committee. He received a BS in agriculture from the Ohio State University and an MS in agricultural economics from the University of Wyoming and is a graduate of the Washington Agriculture and Forestry Leadership Program. 
Thuy Gruner, Lead Rental Housing Analyst, Fedral Home Loan Bank of Des Moines
As the Lead Rental Housing Analyst at FHLBfive years' experience in Community Investments, Home$tart, and Affordable Housing Programs. THuy has a Bachelor of Arts in psychology from the University of Washington. Thuy has been employed with FHLB since 2002 working in numerous departments such as wires, safekeeping, advances, collateral, and internal audit. Thuy is a Certified Investments and Derivatives Auditor, a memeber of the Diversity and Inclusion Council, and currently serves as a board member on the Olympic Casacades Aquatics Foundation. Thuy was past member of the institute of Internal Auditors.
 Maria Elena Guerra (Meg) – Executive Director, Farmworker Housing Development Corporation (FHDC)
Meg is originally from Guayaquil, Ecuador.  She holds a Bachelors of Arts in Business Administration from Espiritu Santo University in Guayaquil, Ecuador and a Master's degree in Public Administration from Portland State University. Meg's experience in housing includes property and asset management and regular interface with founders & tenants from a variety of backgrounds.  Her housing experience spans over 15 years.
In Oregon, Meg served as the Asset and Property Manager for Farmworker Housing Development Corporation and Portfolio Manager for REACH Community Development Corporation before accepting the position of Asset Manager with Hacienda Community Development Corporation.  In 2009 Meg was awarded Star Player of the year by the Oregon Opportunity Network.  In 2010, Meg completed the Asset Manager Certification (CHAM) with the Institute of National NeighborWorks of America.
Kim Herman, Executive Director, Washington State Housing Finance Comission
Kim
Herman
 has served as the Executive Director of the Washington State Housing Finance Commission (WSHFC) since his appointment in 1984.
Mr. 
Herman
 was born and raised in Washington State and has previously as Project Director of the United States Department of Housing and Urban Development's Rural Assistance Initiative Program, as Executive Director of the Housing Authority of the City of Yakima, and as Manager of Single-Family Housing for the Portland Development Commission (now know as Prosper Portland).
He was a founding member of the WA Low Income Housing Alliance and served on the Board from 1988 to 2013. Most recently, he served on the boards of The Housing Partnership, the Bill & Melinda Gates Foundation Sound Families Steering Committee,
and the Greater Seattle YMCA Public Policy Committee.
He continues to serve on the Boards of Impact Capital, the National Rural Housing Coalition and Friends of the Dominican Republic. He is also a member of the Governor's Affordable Housing Advisory Board and the Washington State Department of Commerce Bond Cap Advisory Group. In 2012, Mr. 
Herman
 served on the Attorney General's Blue Ribbon Consumer Foreclosure Remedies Fund Committee to determine how to use the proceeds of the national bank settlement in Washington.
A graduate of Washington State University (B.A. 1967) he served in the Peace Corps in the Dominican Republic from 1967-1969.
Marley J. Hochendoner, J.D. , Executive Director, Northwest Fair Housing Alliance
Ms. Hochendoner joined Northwest Fair Housing Alliance (NWFHA), a private non-profit fair housing education and advocacy organization based in Spokane, Washington, as Executive Director in April 2005. She is licensed as an attorney in Idaho and Washington. Ms. Hochendoner served as a staff attorney at Idaho Legal Aid Services from 1998 to 2003, where her practice included assisting tenants with landlord/tenant and fair housing matters. She was an in-house staff attorney for the Nez Perce Tribe from 2003 to 2005. Since joining NWFHA, Ms. Hochendoner has conducted hundreds of trainings for landlords, property managers, realtors, tenants, and social service providers. She has overseen fair housing investigation, counseling, and advocacy services provided under U.S. Department of Housing and Urban Development Fair Housing Initiative Program grants, and WA state, city, and private contracts. She is a WA licensed real estate instructor and teaches Landlord Tenant Law biennially as an adjunct for Gonzaga University School of Law.
Russell Kaney, Programs Director, Enterprise Community Corporation
As director of programs for the Rural and Native American Initiative (RNAI) at Enterprise Community Partners,
Russell Kaney manages key relationships with national, regional and local partners that lead to the creation of
affordable housing. Providing technical assistance and training, Russell is an expert in sourcing capital for
affordable housing developments which include grants, debt, equity and alternative avenues of investment. With a
focus on rural and Native American housing issues, he is an advocate for federal, state and local programs
advancing rural and Native American housing production and preservation.
Russell formerly served as a director with Enterprise's Multifamily Mortgage division as well as with the
Syndication team. Specializing in transactions involving the low-income housing tax credit, he has introduced
Enterprise to strong development relationships throughout the country.
Prior to joining Enterprise in 2005, Russell was an underwriter and low-income housing tax credit allocator for the
Wisconsin Housing and Economic Development Authority (WHEDA) located in Madison, Wisconsin. Between
1994 and 2003, Russell was Director of Housing Investments for Heartland Properties, Inc., a real estate
investment company specializing in affordable housing acquisitions and owned by Alliant Energy, a Wisconsin
based public utility. From 1982-1994, Russell was an underwriter and asset manager with Rural Development, a
credit agency of the United States Department of Agriculture (USDA). At USDA, he assisted in the massive effort
to reconstruct the devastated housing areas of South Florida following the destruction left by Hurricane Andrew in
1992.
Russell is a graduate of the University of Wisconsin-Madison and has continued his real estate education at the
University of Illinois and the University of Maryland. Immediately after graduation and prior to beginning his real
estate career, Russell volunteered to serve two years through the U.S. Action/Peace Corps program in South
America.
Russell volunteers his time with affordable and not for profit organizations including the Wisconsin Collaborative
for Housing. He was one of the initial organizers and serves on the Board of Directors of the Wisconsin Council
for Affordable and Rural Housing. He is a current Board member with the Council for Affordable & Rural
Housing. He currently advises the Federal Home Loan Bank-Chicago and Fannie Mae on affordable housing
programs. He is frequently asked to speak on affordable housing issues.
Karen Long, Community Services and Special Program Manager, Mid-Columbia Housing Authority
Karen Long works at Mid-Columbia Housing Authority (MCHA) in The Dalles, OR as the Community Services and Special Program Manager.  MCHA serves the five-county region of the Columbia River Gorge, including Hood River, Wasco, Sherman, Klickitat and Skamania counties.  She manages rental assistance and resident services programs at MCHA, including Family Self-Sufficiency, Bridges to Health (Pathways) and MCHA's financial education program.  She serves on two local non-profit boards, including Community Enrichment for Klickitat and Skamania County and Klickitat Skamania Community Network.
Rene A. Maldonado, State Monitor Advocate, Washington State
Rene A. Maldonado is the State Monitor Advocate for Washington State.  In this capacity he is responsible for the timely oversight of state's complaint system and handling of Migrant Seasonal Farm Worker (MSFW) complaints; Coordination of the MSFWProgram which strives to educate farm workers and employers of the services available at WorkSource centers; conducting field checks and field visits to agricultural employers utilizing the H2A program; and providing technical assistance to the field and outside stake holders.
Maldonado has extensive experience in agriculture in Washington State, where he started working as a young man thinning apples, picking cherries and assisting in the operation of a small farm that grows cherries, pears and apples.  He received his Master's in Foreign Languages and Cultures from Washington State University and finished all his course work towards his Ph.D. in Border Lands Poetics from Arizona State University. His academic and agricultural experience is coupled with over 10 years of state employment and 4 years of military service in the United State Air Force. 
Julie Massa,  CASA of Oregon, Organizing and Technical Assistance Manger
Julie Massa has been working as a community organizer, registered lobbyist, and policy advocate since 1997. Before her work with CASA of Oregon,,she worked in the Policy Department of Oregon Food Bank and as a lobbyist on behalf of nonprofit affordable housing organizations. Julie holds a B.A. in Human Ecology and she has completed graduate-level nonprofit management courses at Portland State University. In 2015, Julie received a Certificate of Completion from Harvard Kennedy School for the Leadership, Organizing, and Action Course with Professor Marshall Ganz. Ganz  provided organizing  support and guidance  to Cesar Chavez in his successful effort to unionize California's  farmworkers.
Julie joined CASA of Oregon in 2010, and since that time, she has directed and been involved in the  conversion of 12 out of the existing and active 14 manufactured housing cooperatives in Oregon. She has also provided ongoing technical assistance to 13 cooperatives that have already purchased their communities.
Lisa McClellan, Scott | Edwards Architecture, Principal
Lisa is a registered architect with over 20 years of experience designing affordable housing throughout the western United States. Her award-winning work has been recognized both locally and nationally, including receiving "Best in Class Honors for Rural Housing" by the National Development Council's Innovative Project Showcase in Washington DC. Lisa has also been recognized by the Oregon Daily Journal of Commerce as a "2014 Women of Vision."
For the past thirteen years Lisa has been the Principal-in-Charge or Lead Designer on nearly all affordable housing projects at Scott Edwards Architecture, where she leads the firm's affordable housing studio. She holds a Master's of Architecture from the University of Oregon, has taught at the University of California at Berkeley in the subject of affordable housing design, and serves on architectural juries at Portland State University and the University of Oregon.
Nathan Poel, Architect, Office of Rural Farmworker Housing
Nathan joined the Office of Rural and Farmworker Housing in 2012 as an Enterprise Rose Architectural Fellow. During the fellowship Nathan hosted community engagement events and design competitions in Sunnyside, Prosser, Toppenish and Yakima, and managed the development of five seasonal and year-round farmworker housing developments. In 2014 Nathan co-founded Yakima Maker Space, a nonprofit hub for makers, artists, and tinkerers of all ages.
Prior to Architecture school Nathan studied community development in Tegucigalpa, Honduras and traveled from Central America to Arizona recording the stories of migrants heading to the U.S. and Canada. He is an enthusiastic advocate for including all voices in the design process and believes everyone deserves a dignified place to live.
Nathan is a Registered Architect in Washington State, LEED AP, and a Master of Architecture from the University of Oregon.
Ramon Ramirez, External Relations, Policy, Collective Bargaining, PCUN 
Ramon Ramirez, President.  A founding member of PCUN, Ramon was elected President in April, 1997.
Ramon serves on the Board of Director's of the Farmworker Housing Development Corporation, Center for Social Inclusion, Farmworker Justice Fund, The Center for Popular Democracy and the United Farmworkers of America Foundation. Ramon is currently member of the Higher Education Coordinating Council for the State of Oregon.
Ramon joined the Willamette Valley Immigration Project in 1977, handled immigrant visa cases until 1982, and coordinated the Immigration Project's fundraising and legislative work until 1985.
Ramon is a co-funder of CAUSA, Oregon's Immigrant Rights Coalition. Ramon is also involved in the Oregon Voter Registration and Education through ACCION POLITICA PCUNISTA.
Ramon was awarded the 2003 Leadership for a Changing World by the Ford Foundation, The Jeannette Rankin Award from the Social Justice Fund and is a Alston/Bannerman Fellow. Ramon was awarded the 2009 UTNE Reader 50 visionary of the world award and was Chosen Latino Hero of the year by Regency Blue Cross of Oregon. The University of Oregon choose Ramon has it's 2015 Elder in Residents. In 2017, USA Today awarded Ramon with the "I am an American Award".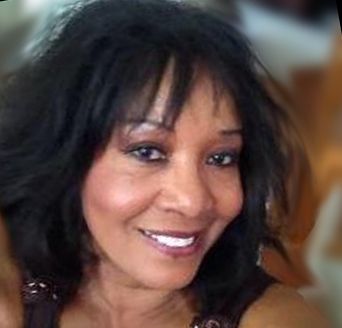 Mirna Reyes-Bible- USDA –RD Washington, DC Lead Senior Specialist,  Finance and Loan Analysis, Multi-Family Housing Preservation and Direct Loan Division
I began my career in the financial industry as a Mortgage Underwriter for BancBoston in, Providence, Rhode Island, where within a short time I was appointed Lead Mortgage Underwriter.  After leaving BancBoston, I accepted a position as lead Mortgage Adjuster with the Rhode Island Banking Commission.  In 1989 I relocated to Hawaii where I accepted the position of Credit Manager with State Federal Credit Union.I began my career with the Federal government in 1996.  I worked with the Defense Commissary Agency as a Senior Financial Auditor, with the Defense Finance Agency (DFAS) as an Accountant, and with the Department of Veterans Affairs as a Senior Mortgage Underwriter.
In 2005, I accepted a position with the United States Department of Agriculture Rural Development (USDA-RD).  I currently serve as the primary subject matter expert in the Sections 514 and 516 Farm Labor Housing programs.  In this role, I am instrumental in the development and implementation of USDA's national farm labor housing guidance and policies.
I was born and raised in Puntarenas, Costa Rica and now live in Gainesville, Virginia. I earned a B.A. in Business Administration from the University of Panama.  I also attended the "Universidad de Costa Rica de Administracion de Negocios".  After graduation I studied Tax Law, Real Estate Appraisal, and Accounting.  I am multilingual, in English, Spanish and Italian.  In my spare time I teach Immigrants English as a second language to help them in their path to citizenship.  For fun, I bike, golf, read and dance.
Eamonn Roach, Immigration Attorney, Roach & Bishop Law Offices LLP
Eamonn P.S. Roach was born and raised in Pasco and graduated from Tri-Cities Prep High School. He has a large extended family in the area and has called Pasco home even when he left for school, work, or travel.
Eamonn attended Seattle University and during his junior year he studied abroad in Puebla, Mexico. He graduated in 2007, majoring in International Studies & Politics with a minor in Spanish. After graduation, he lived for a year in Hanzhou, China to study Mandarin Chinese. Eamonn then returned to the United States and attended Gonzaga University School of Law in Spokane, Washington.
Eamonn presently provides services in all areas of Immigration Law and works with his father, Tom Roach, on both family and employment-based cases, but focusing mainly on foreign-trained medical doctor immigration. He is a member of the Washington State Bar, and also speaks Spanish.
Erin Roby, Hood River Orchardist and H-2A Labor Coordinator, Diamond Fruit Growers
Five years ago Erin and her husband Ben moved to Hood River to manage the family pear orchard. Her interest in the H-2A agricultural visa program began that first year when the crop was in danger of being left on the trees due to lack of labor. Since that time, Erin has worked to develop and organize communities of growers who work together to employ H-2A guest workers. Coordinating more than 20 on-farm housing locations, Erin connects growers who share certified housing for local and H-2A employees.
In addition to H-2A committees, Erin currently serves on the board of Diamond Fruit Growers, Columbia Gorge Fruit Growers, and the Oregon Department of Agriculture Shipping Point Inspection Committee.
Shyle Ruder, Fair Housing Council of Oregon, Education & Outreach Specialist 
Shyle is the Education and Outreach Director at the Fair Housing Council of Oregon. Prior to her work at FHCO, Shyle worked in HIV/AIDS Services for 17 years with 14 of those years focused on housing services for people living with HIV/AIDS. As part of that work, she has taught about Fair Housing rights since 2006. Shyle served on the Renters Education Alliance Committee for seven years and helped develop the Rent Well tenant education series, an intensive 15 hour course designed to teach individuals their rights and responsibilities as renters. She recently graduated PSU with a Master's Degree in Postsecondary Adult Continuing Education.
Margaret Salazar, Director of Oregon Housing and Community Services
Margaret Salazar is Director of Oregon Housing and Community Services, which is Oregon's Housing Finance Agency. OHCS provides financial and program support to create and preserve opportunities for quality, affordable housing for Oregonians of low and moderate incomes, and leads statewide programs to prevent and end homelessness and to build housing stability.
Prior to joining OHCS, Margaret served in various leadership roles over a 10 year career at the US Department of Housing and Urban Development. She led Multifamily housing production in the San Francisco HUD office, financing the development and preservation of thousands of affordable homes. Margaret later served as Associate Deputy Assistant Secretary in HUD Headquarters, where she led the Department's Rental Assistance Demonstration and other national initiatives to revitalize and preserve affordable rental housing. As HUD Oregon Field Office Director, Margaret led partners to develop a toolkit for local communities to prevent and address the closures of manufactured home parks and supported communities working to end veteran homelessness. Margaret began her career as a foundation program officer and housing advocate working with community-based organizations in the San Francisco Bay Area, and she led a successful grassroots campaign for just cause eviction in Oakland, California in 2002.
Born in Oregon, Margaret grew up in Hood River on a family-owned cherry orchard. She spent her summers working in the orchard helping to bring in the harvest. She holds a Bachelor's degree from Wesleyan University and a Master of Public Policy from the Goldman School of Public Policy at the University of California, Berkeley.
Andrea K. Sanchez, Director of Project Finance, HDC
She leads HDC's work assembling and structuring financing for the development of affordable housing and community facilities. A member of HDC's management team, Andrea supervises a staff of seven and provides direct services to HDC development clients, working with HDC's construction management and asset management teams. Prior to joining HDC in February 2017, she served as director of housing for Portland nonprofit Human Solutions where she oversaw housing development, asset management and service delivery to low-income residents. Andrea's public-sector experience includes positions with the Housing Authority of Clackamas County and with the City of Portland. Andrea began her career in the San Francisco Bay Area working on urban renewal initiatives for a private real estate advisory firm. Andrea holds a Master of City and Regional Planning and a Master of Public Health from University of California, Berkeley. 
Eric Siebens, Multi-family Loan Specialist, USDA Rural Development
Eric Siebens is a multi-family housing state loan specialist with USDA's Rural Development based in Wenatchee, Washington. Currently, he oversees new construction, farm labor and MFH transfers for Eastern Washington. Prior to joining Rural Development in 2009, he worked for Banner Bank's commercial division in Wenatchee. During this period he provided credit and risk analysis to the bank's senior lenders for the region. Before moving to Wenatchee in 2008, he worked for USDA's National Agricultural Statistics Service in Montana and in 2002 he received his master's degree in agribusiness from Washington State University. Eric has combined fourteen years' experience providing training to USDA's partners serving rural America.
Scott Starr, SMR Architects, Architect / Principal
Scott Starr received a Master of Architecture degree form the University of Washington in 1996, joined SMR architects in 2002 and became a principal in 2011. He has been working in the filed of low income and special needs housing for over 15 years. He is a member of the Northwest Universal Design Council, the Housing Development Consortium of King County and he is a member of the Washington Department of Commerce's "Green Team" for developing te Evergreen Sustainable Design Standards.
David Tan, Vice President, Impact Capital
He is responsible for oversight of the lending function of Impact Capital and in his tenure there has worked to improve the experience for both borrowers and staff. David has enjoyed an extensive and varied professional career in the fields of affordable housing and infrastructure finance. He was a partner in a major regional law firm for many years and also acted as assistant general counsel of the California Housing Finance Agency and the California Department of Housing and Community Development. David hold's a Bachelors from Arizona State University, a Masters from the Peabody Institute of Johns Hopkins University and a JD from Pepperdine University School of Law. In addition to his work in affordable housing David is a professional pianist and cellist and works for the Sun Devil Sports Network during college football season.
Chrystal White, Senior Portfolio Analyst, Asset Management and Compliance Division, Washington State Housing Finance Commission, Spokane Office
Prior to starting at the Commission in 2013, Chrystal worked for a property management companies for 12 years as the Compliance Manager, General Manager, and Leasing Agent for nonprofit and for-profit companies in Idaho, Montana, Wyoming, North Dakota and Washington monitoring anywhere from 800 to 2000 units with Tax Credit, Bond, HOME and/or HUD financing. Chrystal holds compliance certifications from Spectrum C4P, Elizabeth Moreland's Tax Credit College Diploma, HCCP from the National Association of Builders, and  Certified Housing Asset Manager (CHAM) through Neighborworks.
Mark J. Wilk, Managing Attorney, Oregon Law Center Farmworker Program
Mark has been Managing Attorney of the Farmworker Program office in Woodburn since June 2002 and has represented migrant and seasonal farmworkers throughout Oregon for over 32 years. Mark serves as secretary of the board of directors Farmworker Housing Development Corporation and is a member of the board of directors of Woodburn Kiwanis. He received the American Dreamer Award in 2012 from the immigrant rights organization CAUSA of Oregon and the Rev. Dr. Martin Luther King, Jr. Award in 2002 from Willamette University,"honoring work and dedication toward the ideals of equal civil and human rights."
Mark earned a dual B.A. degree in government and sociology from Ohio University in 1978 and J.D. from the University of Oregon in 1981. He was admitted to Oregon State Bar in 1981, the U.S. District Court for the District of Oregon in 1985, U.S. Tax Court in 1999, and the Ninth Circuit Court of Appeals in 2010. For fun, Mark likes gardening, reading and exploring the outdoors. 
Keith Wooden, Real Estate and Facilities Director, Housing Works

Keith has worked in the affordable housing industry for 20 years and has a wide array of experience serving as a Developer, Project Manager, Asset Manager, and Section 8 Administrator. He began his career working in federal housing programs and has transitioned into housing finance and development. Keith has completed several new construction and rehabilitation projects in recent years totaling nearly 573 units in 13 developments with 181 more units currently in the pipeline. In August 2015, he completed the first multifamily Earth Advantage Platinum certified property in Central Oregon and hit this mark again in July 2017 with a mixed use development in Redmond. Keith has Bachelors of Science degree from Oregon State University and a Masters in Teaching degree from Pacific University.
*Speakers listed alphabetically by last name
For questions about the 2018 Farmworker Housing Conference e-mail : conference@casaoforegon.org